LARA MILLARD
SENIOR WEB DEVELOPER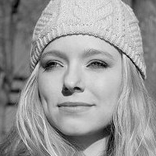 I am born and raised in Toronto and have been developing websites since I was 15! While all the kids were hanging out in malls or playing Nintendo, I was learning how to build websites on Geocities. I didn't get into Web Dev professionally until I moved to England at the age of 20 where I met the owner of a web company while I was bartending. He took me on as a junior dev and inspired me to go back to school to further my media knowledge. Once I got back to Toronto, I enrolled in Seneca college for their Digital Media Art program for 2 years. I built up enough skills and started my journey into advertising.
NameLara Millard
Date of birthMay 19, 1981
Phone647-339-4093
HTML5/CSS
WORDPRESS
JAVASCRIPT
PHP/MYSQL
PHOTOSHOP
ILLUSTRATOR
RESPONSIBLE
CREATIVE
MULTITASKING
ORGANIZED
I also have experience with SASS/LESS, JQuery, JSON, Actionscript, Greensock, HTML Banner development, CMS, verison control such as BitBucket and Git, email campaigns, cross-browser testing etc. I am a quick learner and can pick up new code pretty easily.